Sunday, November 1, 2009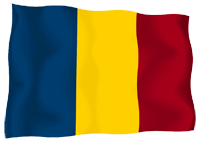 For help visit our tutorials
A new look, a new feel, a new perspective, a new issue.
The graphics is this issue are far superior to the previous given we've learned how to handle things better.
70 pages
20 articles
10 editors
6 staff members
106% animation quality
this issue brings as much graphic improvement was it does concerning articles. We got a batch of new sections we hope you'll like.
Also this issue sets some standards that we will be setting from now on (you'll see what I mean in #03)
Due to the rather big filesize we were forced to lower the quality on some pages to fit the 100 MB issuu limit
The romanian version of #02 for the reading/taking. good job guys, you kept on time for the most part, fact of which I'm proud.
Proof that it can be done if you're serious about it.
Also I'd like to thank everyone for their continuous support
thank you
as well as:
All the members of the editor team
and
All the members of the graphics team


Keeping it coming
For details concerning team signups
click here
we need talented graphics people and translators
------------------------------------
And Now
------------------------------------
Because as they say
ya snooze, ya loose
remeber guys
Check out the Schedule
We got until 3rd nevember to settle the titles for #3 so don't be late
With that being said enjoy everyone, and feel free to drop us comments bellow
[get this widget]
By Posted by

Cosmin Andrei Palade
0 people in DISCUSSIONS